We're going to let you in on a secret!
It does not matter what your website looks like. Bold statement, we know!
Okay, so we're being a little facetious but only in order to make an important point – the aesthetics, or how beautiful your website is, is absolutely not the most important thing to your website users and visitors and should not be the most important aspect in your new website project.
Unfortunately, we've witnessed – and continue to witness – first-hand the poor results and ensuing disappointment that businesses can feel when their latest website investment fails to engage their customers, or does not deliver return on the investment made.
We've listed below 5 of the most important points that you should consider BEFORE even thinking about the design of your website. If your creative agency has started delivering mock-up visuals (stunning as they may be) and hasn't thoroughly discussed these, and more, issues with you first – it might be time to consider a switch to a specialist web development partner and not a creative agency who "also-do-websites"!
Clarity
That users can find the information they were looking for; quickly, easily and without difficulty. What are people looking for on your website?
We helped a local restaurant increase telephone enquiries by 28% in a week – simply by adding their phone number to their creatively crafted home page! (we even gave them that one for free!)
Customer
It's fair to say that EVERY business will – or at least should know who their customers are!
Knowing – and defining – this means we can tailor a website to cater best for a specific set of customers, the sectors they work in and what they will be looking for from your website.
Using "Personas" – fictional 'caricatures' to represent your typical customer or website visitor – can help to encompass the various needs, goals, and observed behavior patterns among your real and potential customers and will help you understand your customers better.
For more infortion on this see Hubspot blog about persona creation.
Dont assume you know everything about your persona's, try speaking to some existing customers and get real information from them to help you build all your persona profiles.
Accessibility
That you accommodate a wide range of devices, screen sizes and individual needs –that your typical user "personas" have been considered in determining the development strategy.
If your visitors or target visitors are mostly working hour business users, you'll probably find full-screen, desktop access is by far your most common platform. Meanwhile some retailers are seeing mobile and tablet visitors account for up to 70% of their traffic and sales (See Internet Retailing article: http://internetretailing.net ) It's important to understand this in advance, as it can fundamentally drive your approach to development.
Metrics & Measurability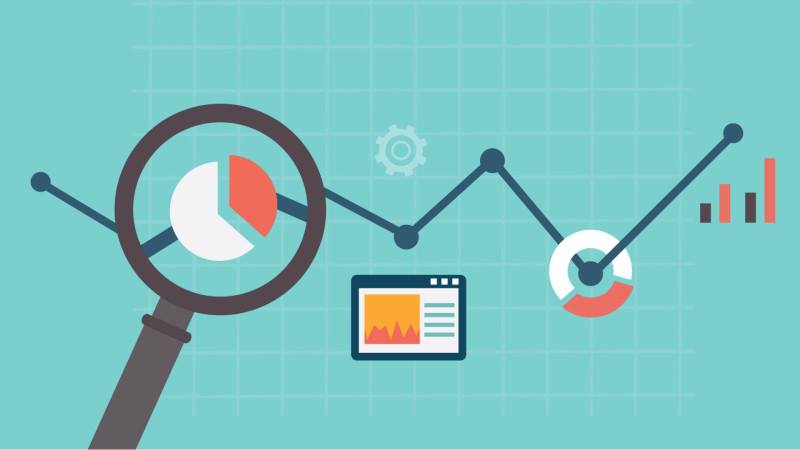 That you can monitor and manage the performance of your website against your business goals and work to improve this over time with a long term, continual development strategy.
If you don't set out your goals for your website before even thinking about the design, you can only blame yourself if later you find that your big website investment is just not delivering.
For some, this might be easy – eCommerce businesses will clearly be focussed on sales. But have you really broken this down into a detailed set of objectives that you can target during development. Average order value? Repeat orders? Abandoned basket conversion?
For others, it may be that you want to increase inbound enquiries about your product or service to improve sales.
Perhaps you want to reduce your customer service costs or improve customer experience by leveraging your website as a powerful customer engagement tool?
Whatever the outcome, be clear on your goals before you let anyone put pen to paper (or mouse to screen?)
Brand Representation
That your website reflects your business brand well online.
We've left this one to the end on purpose – in our opinion, it really be the last consideration. A "good" design should in this day and age really be a given – the points that come before are, unfortunately, not.
Of course, the website should reflect your brand and be consistent with your other online and offline activity. We're not encouraging you to have a deliberately ugly website (although there is evidence to suggest that can be a very succesful strategy!)
Some of the most effective websites are far from beautiful as this article demonstrates – they have been clear about their goals and focussed on this over a striking design http://thenextweb.com
Summary:
Your website is not a glossy brochure for your business – it should be so, so much more than this.
Nobody is saying you should have a bad looking website – far from it – the two are in no means mutually exclusive!
These days however, a truly good web and development specialist will work with you on producing a site that is both effective and good looking; we rather think that the "good looking" bit is a given (it is definitely the easiest piece of the puzzle!) – ensuring your site is ultimately effective is where your energy should really be spent.
So, if you have a great looking website design but your web development agency hasn't thoroughly explored these questions with you, please trust us that you are with the wrong company!
Why not drop us a line if you feel that your agency are too focussed on the looks and not the performance of your website?