Is your website looking a little dated? Is it lacking in up to date functionality, or not fully optimised for the wide range of modern viewing devices? Or is it simply not generating you enough enquiries, leads or sales?
If so, you're probably thinking about contacting a designer or developer for a redesign. But is a full website redesign really what you need?
In recent years, website refreshes have been the low cost option for revitalising a website but is this the right choice or are you trying to 'make a purse out of a pigs' ear'?
A refresh involves the updating or changing of a few on-site elements, rather than redesigning everything from scratch. If you're considering a refresh, or aren't sure if a full redesign is really want you need, read on, i'll try and shine some light on the options for you.
What is a Website Refresh?
A website refresh is a little like painting over your window frames, the wood maybe solid underneath and that fresh coat could make your house look amazing but, some wood could be rotting and painting over only delays the inevitable..
Website refreshes can make a great impact even though the changes maybe small. For example, changing the colour of your menu from blue to red may only take a few CSS file tweaks, but the entire look of your site will change with it. Larger changes like implementing a home page carousel or increasing overall image sizing can take longer but will transform your site and the message it gives to users.
A refresh may include the inclusion of a blog section to promote regular, unique content and give your website authority on the products/services you offer.
The best performing websites are never 'finished' but are always undergoing phases of continuous improvement.
What's the Difference Between a Website Refresh and Redesign?

A website refresh is like painting your window frames. A website redesign is changing your window frames for shiny new ones, chopping out the old ones, maybe altering the brickwork to accommodate larger ones.
A website redesign goes further than just changing the graphical look and feel of the site. A redesign might involve changing your content management system (CMS) to allow greater control of more of your site's content. It may involve scrapping your current theme and designing a new one from scratch. Or it may be both of these things, and more – for example, your eCommerce checkout process may be redesigned to fit on a single page instead of multiple pages.
Which is More Cost Effective: Refresh or Redesign?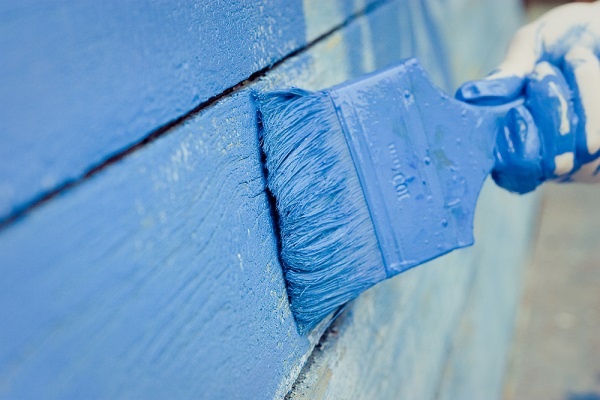 Generally speaking, a website refresh – if it's executed long-term, and not all at once – is far more cost-effective than a website redesign. Redesigns can be costly and time-consuming, especially if you want to add a lot of functionality.
For example, if your site isn't converting a lot of visitors, you may change your call to action or "add to cart" buttons as part of a refresh. This may only take an hour or two to plan, design, and implement. However, if you think your product page is the problem, a full redesign might take hours or several days, and implementing the new design will involve far more testing and changes than a simple button change would. As you might imagine, this can cause costs to add up very quickly.
Either way, whatever approach you take, you must look to properly analyse the results which will, in turn, give you an ROI on your refresh or redesign costs – this is all that matters!
Is a Refresh or Redesign the Better Choice?
Not sure whether or not your site needs a refresh or a redesign, how do you decide?
Here are a few pointers that could help you make the right decision:
A website refresh may be the better choice if your CMS still allows you to make the content changes and additions you need and is integrated with your site's overall design 'theme'. Additionally, if the changes you want to make are simple or only visual, and you aren't hearing complaints about the way your site functions — just some of the graphical elements — a refresh is the better way to go.
Refreshes are also preferred because they give you an opportunity to test everything before you implement it, so nothing has to be permanent.
On the other hand, you should consider investing in a full website redesign if your CMS is hard to use, is outdated, or isn't integrated with your site (ex. you can't change elements on the homepage unless you edit html files file).
If your site isn't yet mobile responsive (read Smart Insights mobile marketing article) and you are missing out on mobile visitors, a full redesign is the way forward.
If you're getting complaints from customers, your bounce rates are high, and everyone agrees that your site looks like it's stuck in another century, a redesign is probably the better option for you.